Business profile
Fillet's Business Profile section is quick and easy to set up. It's also a key part of Fillet's Orders and Sales features.
---
Overview
Your Business Profile is where your business information is stored.
Your business information allows you to use Fillet features such as Sales, Orders, Discover, and more.
When you send an order to a vendor, supplier, or purveyor, they also receive the information in your Business Profile.
Tip:
To quickly set up your Business Profile, simply enter your business name and phone number.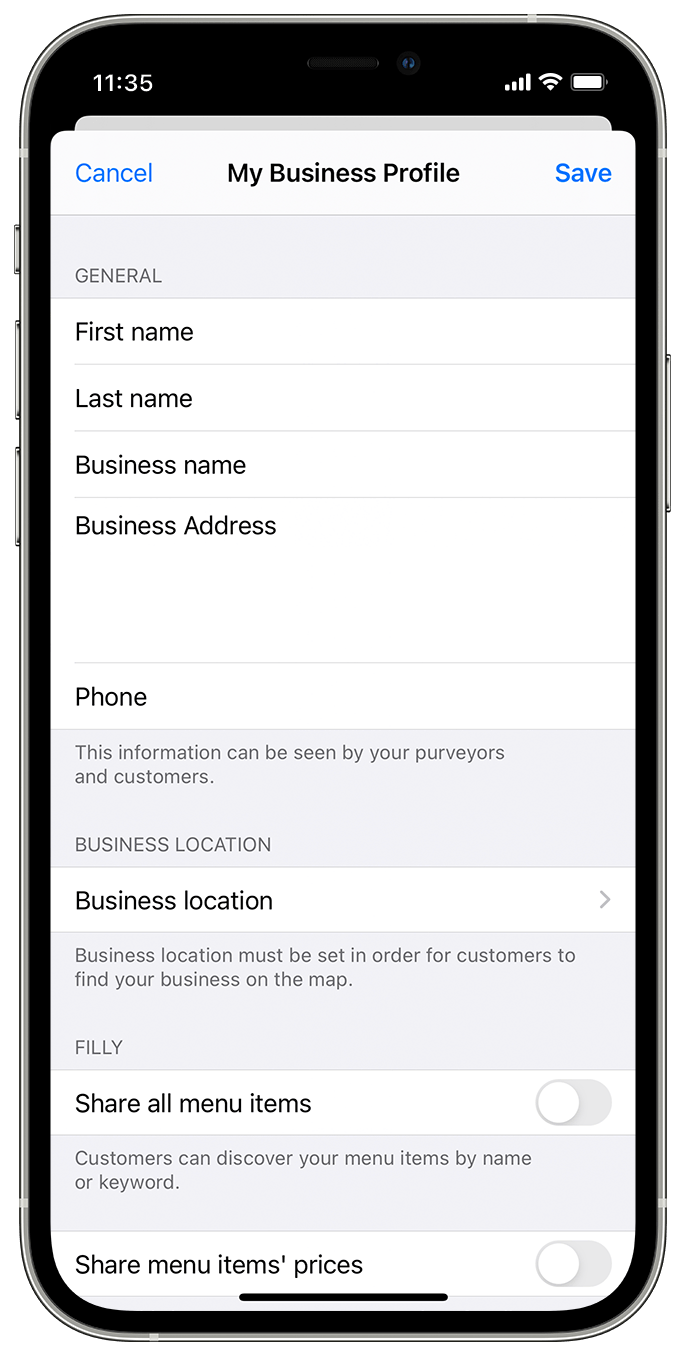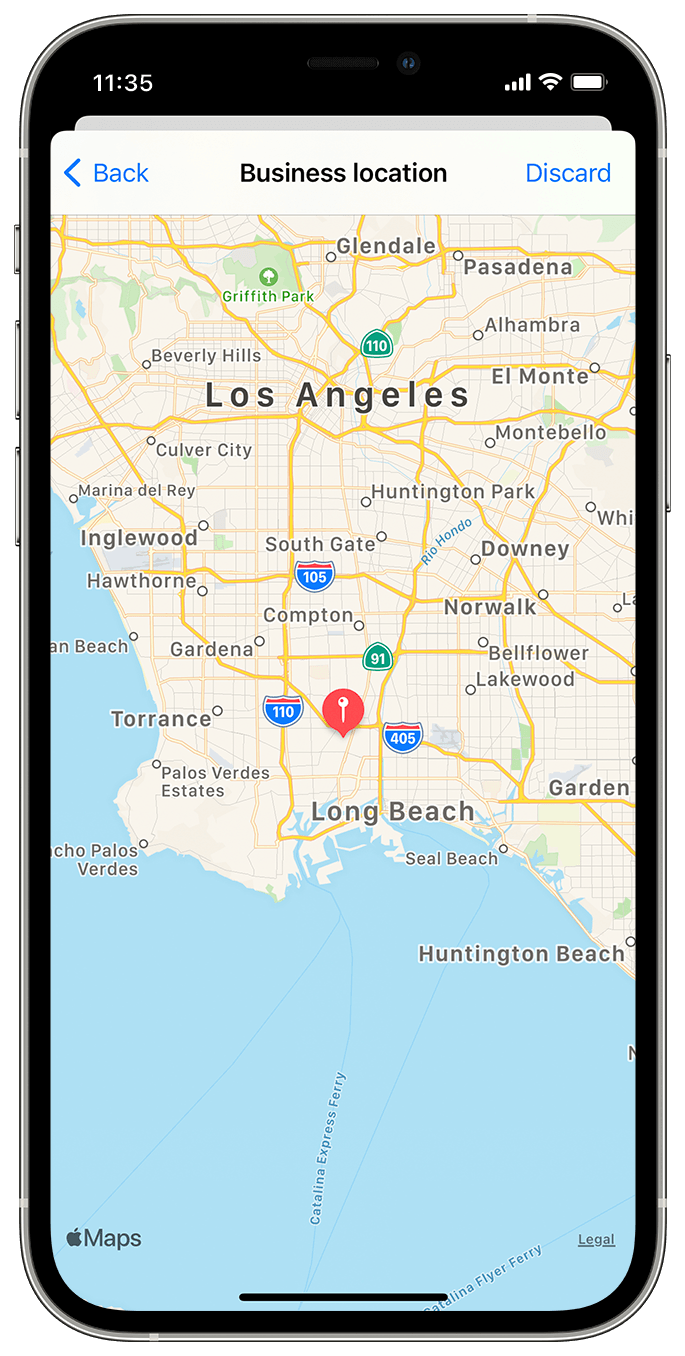 ---
General
Set up Business Profile
This is general information about your business such as your business name, business address, and more.
Learn more
---
Business location
This is your location marked with a pin on a map. This shows your customers where they can find your business.
Learn more
---
Free website
Publish your menu online.
Fillet gives you a free website (menu.show) where you can list your menu items and prices.
When you share your menu online using menu.show, your customers can conveniently see your business contact information.
You can use our Sales feature to manage orders from customers.
Example Menu
---
Sales options
These are your options for our Sales feature. Tell your customers your options for pickup or delivery, and set your tax rate.
Learn more
---
Related topics: